MARITIME INNOVATORS
Dick Gilles is the enterprising and innovative builder of yachts behind Dick Gilles Jachtbouw, although 'maritime innovator' is actually a more fitting name for all the activities at the yard in Middenmeer.
It is here that multi-specialists put their heart and soul into developing, and working with, the latest shipbuilding and propulsion technologies. The starting points here are 'circular' and 'sustainable', with each order carefully tailored to what is really necessary. For 25 years, this philosophy of delivering state-of-the-art craftsmanship has formed the very foundations of Dick Gilles Jachtbouw.
We provide the very best that human hands can make, incorporating the latest knowledge and technology for, among others, Plastic Whale, Tideman, and New Electric Marine. We have also pooled all our experience in a unique seafaring houseboat, the POWERHOUSE boat. This is the pinnacle of innovation in the field of ecological construction, comfortable living, and fantastic sailing characteristics. And it won't break the bank either!
Dick Gilles and his team are more or less synonymous for innovation on water. They develop and build sustainable yachts and sailing vessels, indestructible work boats and other craft, with electric or hybrid power trains. From design to repairs and renovations, in every conceivable material, and for a wide range of uses, including as homes, for work, or just sailing.
"In my company, skill and modern sustainable technologies have gone hand in hand for as long as I can remember"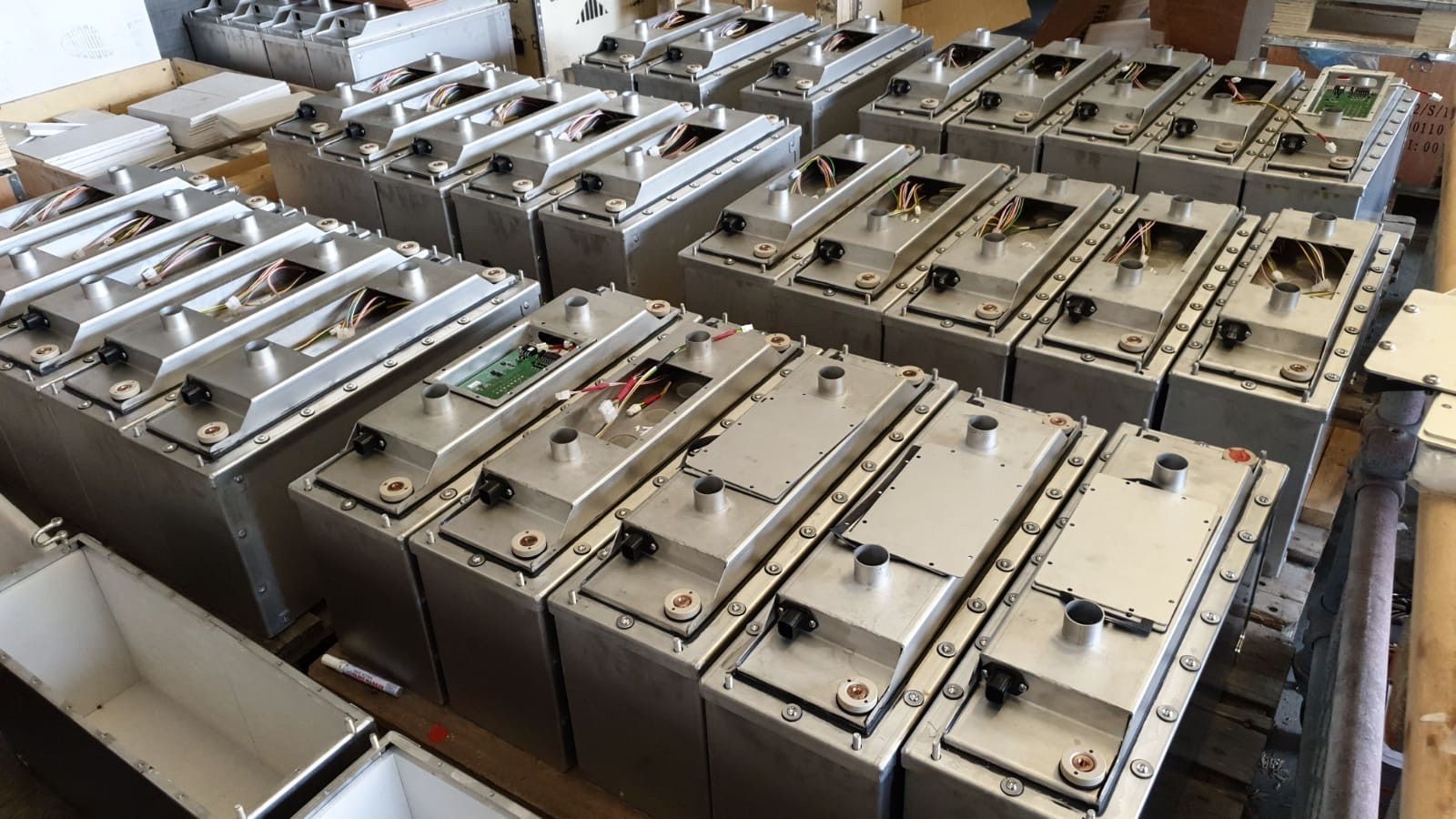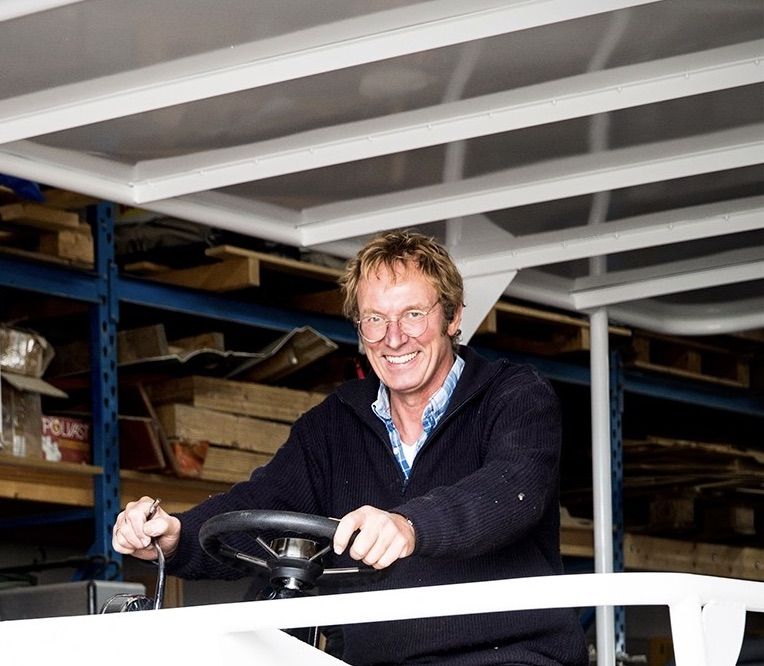 Dick Gilles (1961)
Eponym, owner, entrepreneur, sailor, boatswain, inventor, ship's mate, yacht builder… Dick has done the lot. A driven man, a veteran of the sailing world and of life on water, much admired by his team and his customers alike. For him, "nothing is too difficult or impossible", because he always has a solution or, if not, he comes up with one. All his experiences have been brought to life in the remarkable and self-sufficient seafaring houseboat, the POWERHOUSE boat. His greatest dream is nearing completion.
"Dick Gilles built the right aluminium survey boat for us. They do what they promise and they keep you closely involved, even from Dubai."
"Dick Gilles has built around 10" Brandaris "for us. Nobody can match his quality."
"Dick Gilles is an old-fashioned craftsman, a great personality and an artist. He has or finds solutions for special and complex matters. We get along very well."
"We have a pleasant partnership with Dick Gilles. Working together, learning together and complementing each other. Straightforward and a healthy amount of stubborness"
Read more about Maritime innovations